Just a few of our interpreters
Virtual VRI also offers other accommodations such as Spanish SL, Japanese SL, etc. Furthermore, we have found that many customers prefer to use the same ASL agency for their spoken foreign language interpreting so we also provide this service remotely.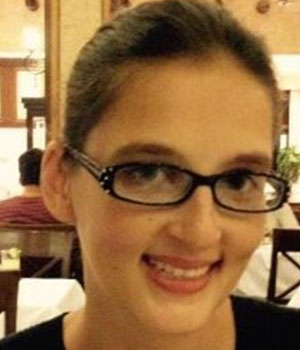 Lisa Garcia
Trilingual interpreter both nationally and internationally.
Lisa Garcia has been working as a freelance American Sign Language interpreter for over 12 years. She has 9 years of experience working in the video interpreting industry as an interpreter, tech support, and rater. She holds licensure in various states. She holds an AAS in American Sign Language Interpreting, a BA in Theology, and a BA in Spanish. For the last 4 years she has worked as a trilingual interpreter both nationally and internationally.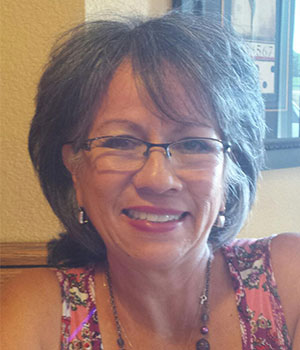 Donna Lopez Wildenstein
My favorite scenario is medical
I've been interpreting professionally since 1980 in a variety of settings beginning in Southwest Missouri where I had my Masters level V Certification and transplanted to Colorado in 2006. My favorite scenario is medical. I have an Associates degree in Business and have my NIC since 2008 with RID. I have had the pleasure of video interpreting beginning since 2006 and have been intrigued with technology and how it has impacted our profession where now the Deaf community have more access to information via Video Relay and Video remote interpreting .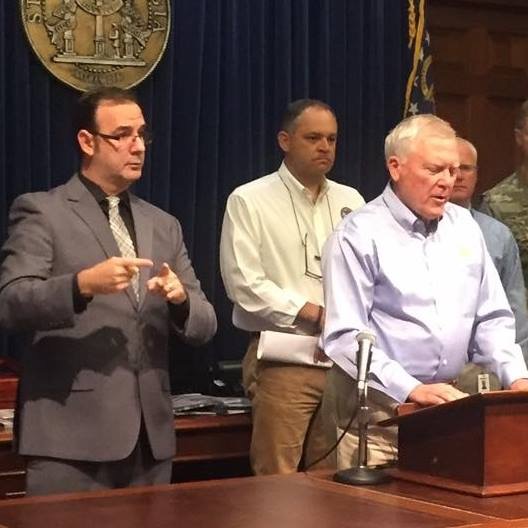 James Smith
Deaf C.E.R.T.&C.E.R.T. Instructor, BA
James grew up in Stone Mountain, Georgia. Originally from Kentucky, his mom discovered that he was Deaf when he was 7-months-old.  We learned English sign language in 1978 and later, in 1988, we learned about ASL.  My mother decided to become a professional interpreter and became Nationally Certified.  I followed my mother's footsteps and got certified as a Deaf interpreter, a CDI. I enjoy working in medical, police interrogations and court interpreting. I also become a certified instructor for C.E.R.T. (Community Emergency Response Team) and I teach workshops all over Georgia and Florida with the goal to go nation wide. I am married to my beautiful wife, Zakhe, and have 2 beautiful daughters. I love riding my rocket street motorcycle!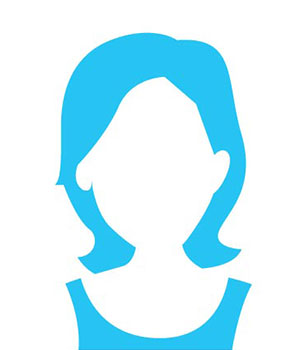 Christal Klinger
I have extensive experience interpreting
I have a love of learning and interpreting which I have practiced for over 20 years. I am RID certified, holding both the NIC (2010) and RID:ED K12 (in ASL) (2009). Additionally, I have my Colorado Authorization Interpreter License: ED K12, which I obtained in 1999 and have maintained over the years. I have extensive experience interpreting in the classroom setting, working full-time, part-time and as a substitute interpreter. More recently, I have (in the last 8 years) I began working simultaneously in the VRS industry. In 2011, I decided to go back to school to earn my BA in ASL to English Interpreting, emphasizing my knowledge in the K-12 setting and graduated in May of 2016. In addition to these experiences, I do community interpreting work, teach ASL, and work as a VRI interpreter. In my free time I like to spend time with my family (my hubby, sons, dog, and other critters).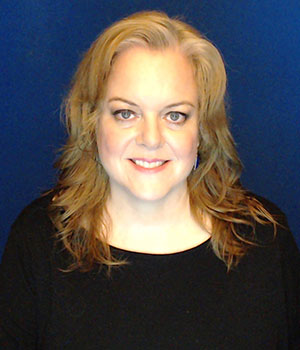 Lynda Park
Certified ASL interpreter and wife of a terrific Deaf man
My name is Lynda Park and I'm a certified ASL interpreter and wife of a terrific Deaf man. I have worked in various Deaf/Hard of Hearing educational programs during the years as well as extensive interpreting both on-site and virtually through Video Remote Interpreting for workplace meetings, conferences and seminars, workers' compensation interviews, employee interviews and training, medical appointments, and religious functions. Professional interpreting experiences have run from A-Z. I am also fluent in Korean Sign Language. I'm nationally certified through the Registry of Interpreters for the Deaf and the National Association of the Deaf, with EIPA credentials (Educational Interpreters Performance Assessment) for interpreting in K-12 settings.
Educational degrees:
AA, American Sign Language Interpreting for the Deaf
BS, Behavioral Science
MA, Leadership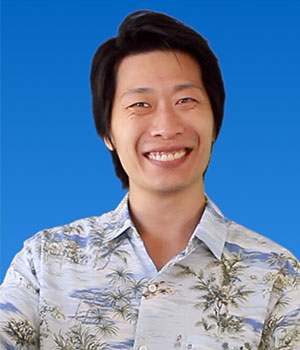 Danny Gong
Aloha from Hawaii!
A son of Deaf immigrants from Hong Kong, Danny Gong grew up with both Hong Kong Sign Language and American Sign Language. He graduated with a B.F.A. in Screen Writing from SUNY Purchase College, then attended the Interpreter Education Project at La Guardia Community College in NYC. He became RID Certified (CI) in 2005 and decided to move to Japan. After being welcomed by the Deaf Japanese community and learning Japanese Sign Language, he founded DeafJapan.com and taught ASL & English with Japanese Sign Language in 3 cities. Taught ASL at Nagoya University of Foreign Studies and was invited to do presentations at Deaf Associations all across different Prefectures. After 10 years, he moved his wife and son to Hawaii, continuing to pursue freelance interpreting. Over the past year, he has grown a passion for homes and all the complexities that comes with obtaining a mortgage, purchasing, selling, protecting a home and ADA housing laws. Danny Gong is also a Hawaii Real Estate Agent, specializing in homes for Persons With Disabilities, Affordable housing and Luxury Condominiums.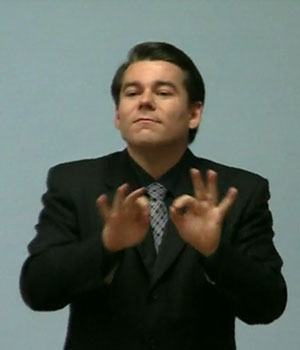 Brandon Dockery
Experience interpreting in a wide range of venues
Brandon Dockery has been interpreting professionally since 2005 and is RID certified "NIC Master." He has experience interpreting in a wide range of venues including technical & medical appointments and educational studies. He is fluent in English, Spanish, American sign language and Bolivian Sign Language, has extensive experience working with minimal language clients, and has a degree in Electronics Engineering.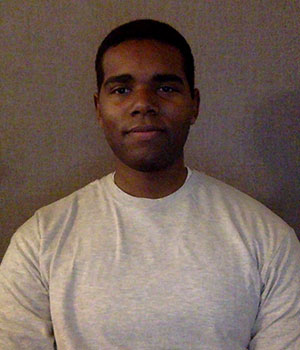 Shane Lawrence
Interpreting for the past seven years
I grew up in an American Sign Language household as my older sister is Deaf and my mother is an ASL interpreter. I particularly enjoy video relay interpreting and college work. I have been interpreting for the past seven years in Seattle, WA. I take pride in constantly continuing my education in interpreting and expanding my range of skill. I stay busy as a full time volunteer in the Deaf Community, and have been doing this for the past nine years. I enjoy composing music and playing bass, drums and guitar with friends.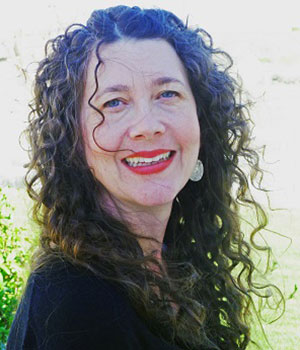 Shelly Hansen
RID certified ASL Interpreter, DSHS Level 5, WA Court Certified
RID Certified Sign Language Interpreter in SE WA state. Nationally certified since 1992. Washington Court Certified. Full-time freelance community interpreter with a wide range of experience including medical, mental health, educational, business, employment, social services and legal settings for over 25 years. Active mentor (youtube: ASLInterpreter@S.Hansen) and author of Signotation,  a written form of ASL using a modified music staff structure for bilingual educational purposes. Shelly Hansen CI/CT/SC:L/Ed:K-12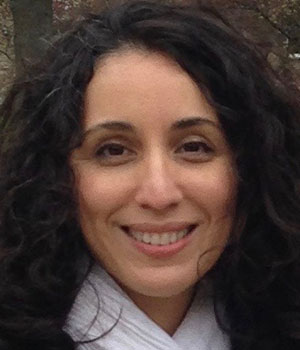 Margarita Martinez-Cooley
RID certified interpreter with over 20 years of experience
Margarita is an east coast trilingual interpreter (English, ASL, Spanish) with a background in Rehabiliation Counseling. An RID certified interpreter with over 20 years of experience in medical, mental health, education, business, religious, entertainment, platform, video relay and video interpreting, Margarita looks forward to partnering with you to meet your interpreting needs.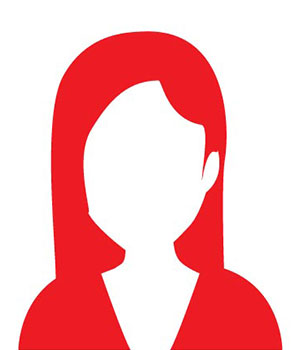 Katie Young
I know the importance of confidentiality, professionalism and respect
After getting my bachelors degree in Sign Language Interpreting from the University of New Mexico I missed Colorado too much and had to move back home. I have been working in a variety of settings ever since moving back in 2007. As an RID nationally certified interpreter, I know the importance of confidentiality, professionalism and respect. I love the variety that interpreting brings to my life and believe in challenging myself to continue to grow and learn everyday.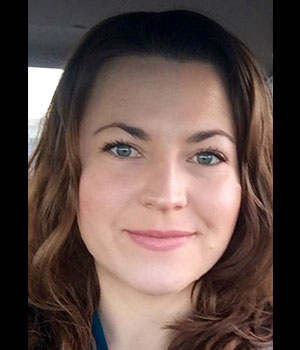 Kristina Martinez
Interpreting professionally for 18 years
I am a heritage signer, as both of my parents are Deaf, and I've been interpreting professionally for 18 years. I grew up in the Bay Area and have lived and worked in several different states across the country, including 2 years at Gallaudet. I became Nationally Certified (NIC) in 2007 and Legally Certified (SC:L) in 2012. I currently live in New Mexico with my husband, our newborn son, and 3 dogs.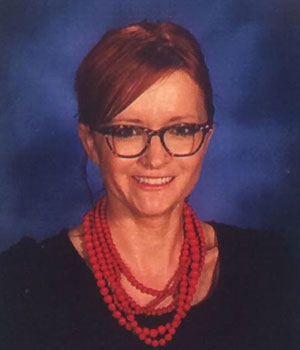 Cathy Cherico
I am looking forward to working with you
My name is Cathy Cherico and I am a level 2 Medically Endorsed Sign Language Interpreter residing in the State of Michigan.  I have experience interpreting in a variety of settings which include but are not limited to, VRS, VRI, Medical, Legal, Performance, etc.  American Sign Language (ASL) is my first language, as I have many culturally Deaf family members and was raised with sign being the primary home language.   I have participated in a variety of interpreting professional development workshops, in an effort to continually learn about ASL and improve my interpreting skills. I attended the University of Akron where I earned a Bachelor's of Science as a Mild to Moderate Intervention Specialist, Moderate to Intensive Intervention Specialist, and a Reading Specialist K-12.  I also earned a Masters in Educational Technology at the University of Michigan.  Along with interpreting, I currently teach American Sign Language as a World Language to hearing High School students. I love to travel, spend time with friends, read, hike, bike, and experience life to the fullest!  I am looking forward to working with you and providing top-notch interpreting and full access to all of our clients.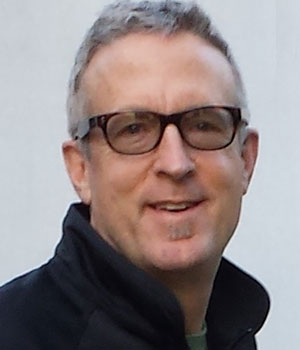 Mark Harris
RID CI/CT
With previous careers as a bicycle shop owner, sales rep, audio-visual technician, conference planner, and Outward Bound instructor, Mark brings a wealth of experience to all interpreting assignments. With over 13,000 logged hours in VRS and VRI, specialties include human and veterinary medicine, business, outdoor adventure, and a personal favorite of college and university settings. Passionate about getting the message right, he says "I originally learned ASL to be able to teach and guide deaf/HH folks on climbing and backpacking trips. Once I learned about interpreting I became committed to supporting the Deaf community's access to information and opportunity." For fun he enjoys cycling, photography, travel, and healthy food. Interpreting since 2001, Mark is a graduate of Front Range Community College's ITP, and also has a BBA in Marketing from Kennesaw State University. In addition, he holds the Certificate in Healthcare Interpreting from RIT/NTID and a Michigan Standard Level II, with Medical/Mental Health endorsement.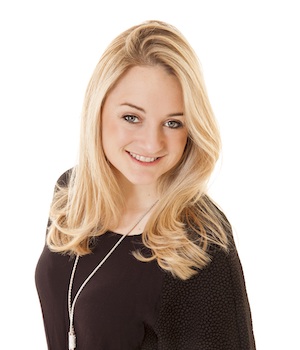 Brett Best
Certified interpreter, international presenter and published author and researcher
Brett Best is a certified American Sign Language (ASL)/British Sign Language (BSL)/English interpreter, international presenter and published author and researcher. Raised in the U.S. and currently based in the U.K., she regularly works in multi-national contexts and specializes in conference interpreting, politics and higher education with considerable experience and continued practice in community interpreting and video remote interpreting. Brett holds a BA degree in Deaf Studies from Gallaudet University in Washington, D.C., an MSc in European Masters in Sign Language Interpreting (EUMASLI) from Heriot-Watt University in Edinburgh, Scotland, and a postgraduate certificate in Teaching and Learning in Higher Education from University of Wisconsin Milwaukee.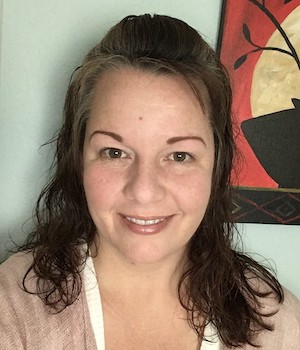 Amber Roseborough
Certified Sign Language Interpreter for 13 years
My name is Amber Roseborough. I have been a Certified Sign Language Interpreter for 13 years. My 3 kids, 2 dogs, and 1
ferret all live in our home in Aurora, Colorado. I enjoy interpreting in all
types of settings to include conference, education, medical, and legal.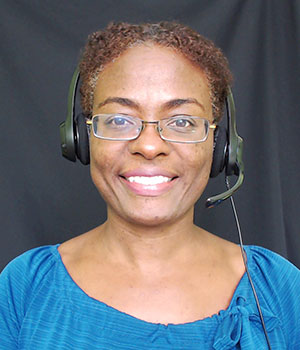 Karissa Jones
20 years of experience
Karissa Jones is a nationally certified Sign Language Interpreter with twenty years of experience in community interpreting, including three years experience in Video Relay Interpreting.  She finds math, science, and nature interesting.  She hails from the mid-west but currently lives in Central America.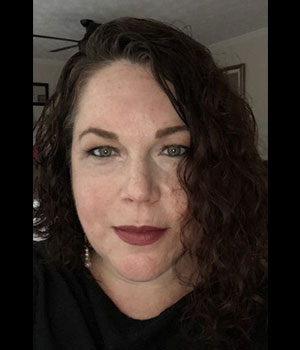 Kristin Grace
LCSW, NIC, EIPA
For over two decades, Kristin has served the
Deaf community as an ASL interpreter. Additionally, she also works as
therapist with the Deaf in the private practice setting. Her specialties
within interpreting are mental heath, medical and post-secondary settings. In
her free time, she enjoys studying Aromatherapy, promoting social justice and
spending time with her family.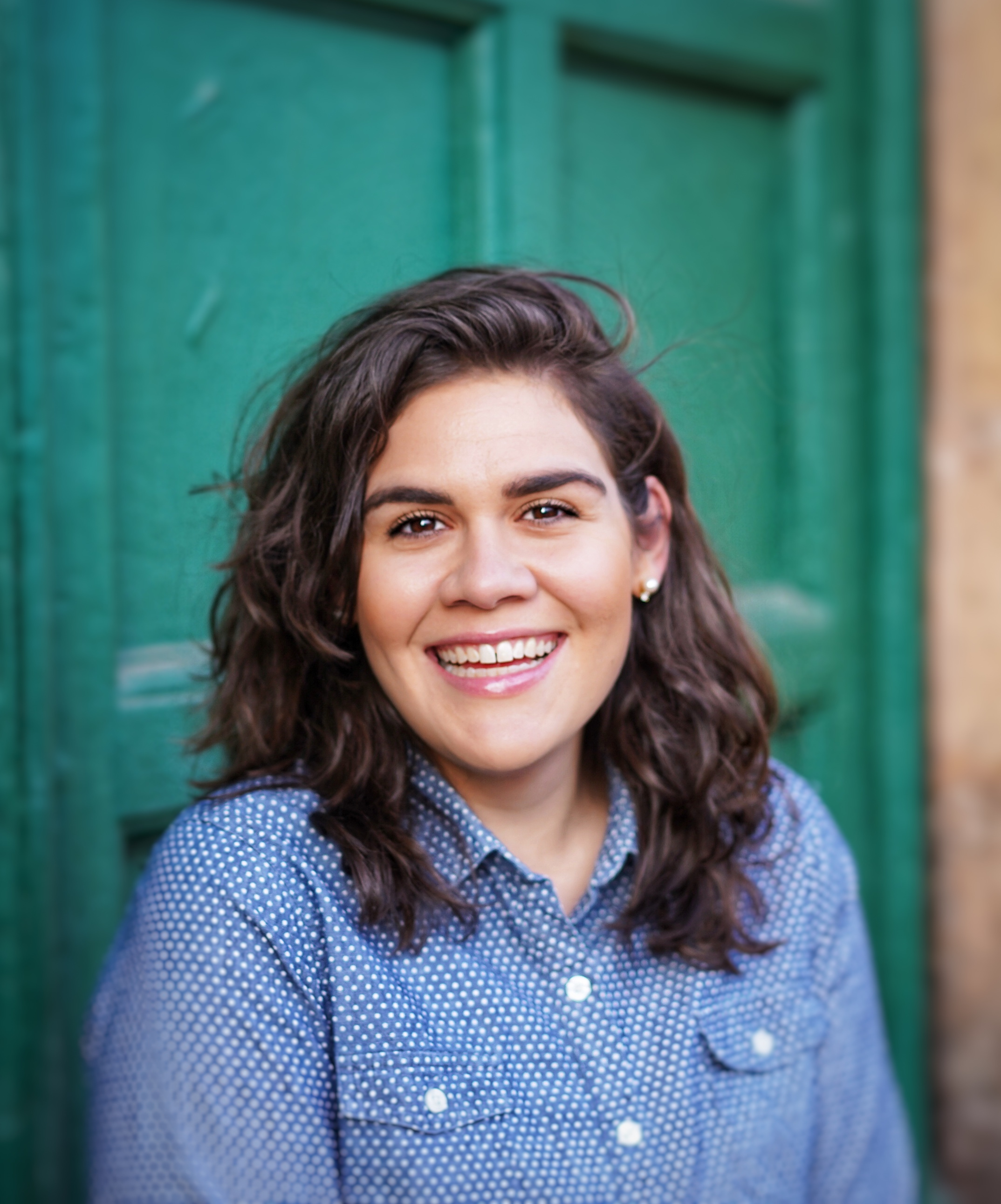 Nichole Rodriguez
Interpreting for the past 12 years
I have been involved with the deaf community since 2005. I am passionate about helping people and volunteer in various avenues within the deaf community. I am fluent in English, Spanish, Tactile Signing, American Sign Language and Bolivian Sign Language. I have diverse experience in governmental, medical and educational field. I enjoy doing video remote interpreting and can sign under pressure. I am EIPA certified.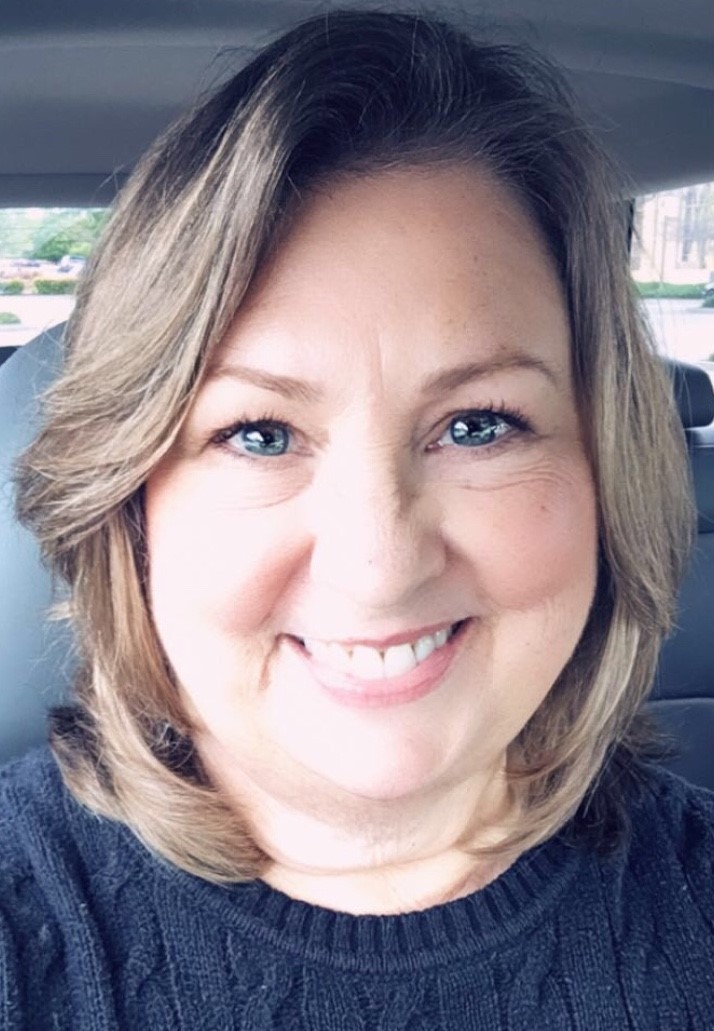 Judy Spohn
20 years of experience
Hi, I'm Judy Spohn.  I have been RID-NIC certified since 2005.  I have over 20 years experience as a professional interpreter working in a variety of settings.  My experiences include working as a VRS interpreter, as a staff interpreter at CSDF, Department of Rehabilitation and Ohlone College.  I also work as a freelance interpreter because I enjoy being in the community.  I am most drawn to working in behavioral health and educational settings.  I try to practice kindness and compassion in my daily life with those I meet.  Bonus points to you if you love animals like I do!  I look forward to working with you!

Timely Support
We give timely help and support. We can meet your needs.

Innovative ways
Being an interpreter means I know how to take care of other interpreters, the Deaf consumers and customers. (Linda Sokol)

Virtual VRI
Has experienced amazing growth but will never compromise on providing exceptional customer service to everyone involved.

Contact Us
Get in touch and we'll get back to you as soon as we can. We look forward to hearing from you!
We look forward to hearing from you!
If you are interested in working together, send us an inquiry and we will get back to you as soon as we can!